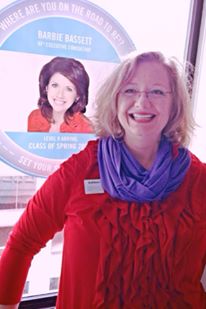 Kathleen C Olivieri – Rodan + Fields home office in San Fransisco, California.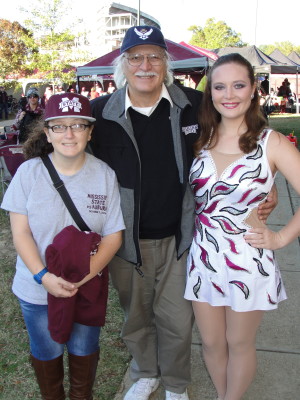 My husband of 26 years and our 2 children.

Long before I earned a Bachelor of Arts or PhD from Mississippi State University, or spent 21 years serving as an IT professional coordinating projects all around campus, I had a dream of being one thing and one thing only—a Rockette!
My name is Kathleen and as you can probably imagine, I never kicked my legs for a living outside of the confines of my own home. And though that dream may not have come true, I still dream that I can retire from my office job and be an entrepreneur full time.
That's why I came to invest my time into Rodan + Fields, the founders of Proactiv® (the #1 acne system in the US).
Rodan + Fields has given me a leg up on my future after Mississippi State! And, it's allowed me to supplement my children's activities and my retirement fund. Every month, I have extra money in my bank account that gives me the flexibility to better live and enjoy my life. It's already given me the chance to teach full time, and leave the "8-to-5" day-to-day grind.
Rodan + Fields is a revolutionary clinical skin care brand that targets the anti-aging industry, which is a growing industry in its own right.
More than anything, Rodan + Fields is a venture that's allowed me to truly enjoy my 25-year marriage, support my daughters who are in college and high school and to finally get out in the world and enjoy things that make me happy—things like traveling, water sports, movies, reading, and more than anything, laughing.
My Dream & Yours?
If you live a busy life like I do, and you're looking to free yourself up from the daily grind of life, then check out my website. I'd be honored to help you not only get the best skin care of your life, but to help propel your own success.
Best,
Kathleen